Extend their lifetime
Spend money now to avoid having to buy new panels later!
Save money on bills
Get the most power possible from your panels and in turn reduce your power bill.
Preserve your warranty
Manufacturers recommend an ongoing maintenance plan to ensure they save you money for the years to come.
Generate more energy
Restore the full potential of your solar panels with a professional clean (and no, rain does NOT clean them well enough – scroll down to see!)
Don't Just Take Our Word for It…
"Andrew was on time and professional, leaving my Solar Panels sparkling clean ready to operate at their peak efficiency. This is the second time I have used Solar Shine. I would have no hesitation to recommend Andrew and his team for all your Solar Panel cleaning needs."
– Craig Hardiman
Solar Shine Australia Customer
What do Solar panel manufacturers say?
(And what does it mean for my warranty?)
Solar panel manufacturers recommend cleaning your solar panels regularly to keep your power output at a maximum, and as a part of an on-going maintenance schedule. Other than physically blocking the suns rays from reaching your solar cells, when panels get dirty they tend to hold the heat more, and the hotter the cells are within the panel the less energy they produce.
Like anything, cleaning your solar panels regularly will keep them in better working order and help them stand the test of time so you can get the best return from your investment in solar power.
"Clean the glass surface of module when dirty"
"If module surface becomes dirty, it may reduce power output"
"If dirt build -up becomes excessive, clean the glass surface"
*Stay in line with your manufacturers' warranty
What Makes Solar Panels Dirty?
When solar panels get dirty it is called soiling – and a number of factors play into that. The location of your home, the tilt of your panels, rain, wind and surroundings all contribute to the level of soiling that will occur, and ultimately determine the frequency you need your panels cleaned.

Studies have found that at 30 degrees- the average pitch of a house roof – soiling can contribute to, between 5% and 30% of power output loss equating to thousands of dollars over time.
Every home is different and it is important to take that into consideration. That's why we provide every Solar Shine Australia customer with a complementary solar care plan that is unique to your situation!
*Free 8-point inspection & solar care plan!
Panel Clean Before and After (No – Rain Does NOT Clean Them Well Enough!)
A common myth about solar panels is that when rain falls it cleans the glass surface. This is simply not true and can be easily disproven by looking at your car windscreen after rain.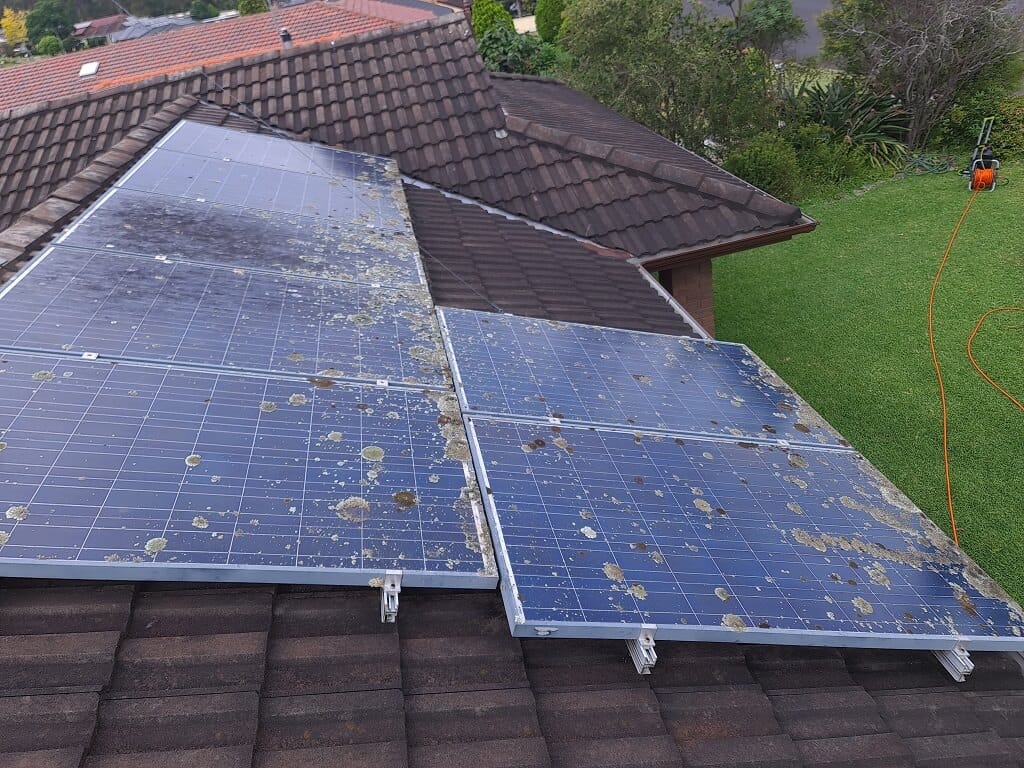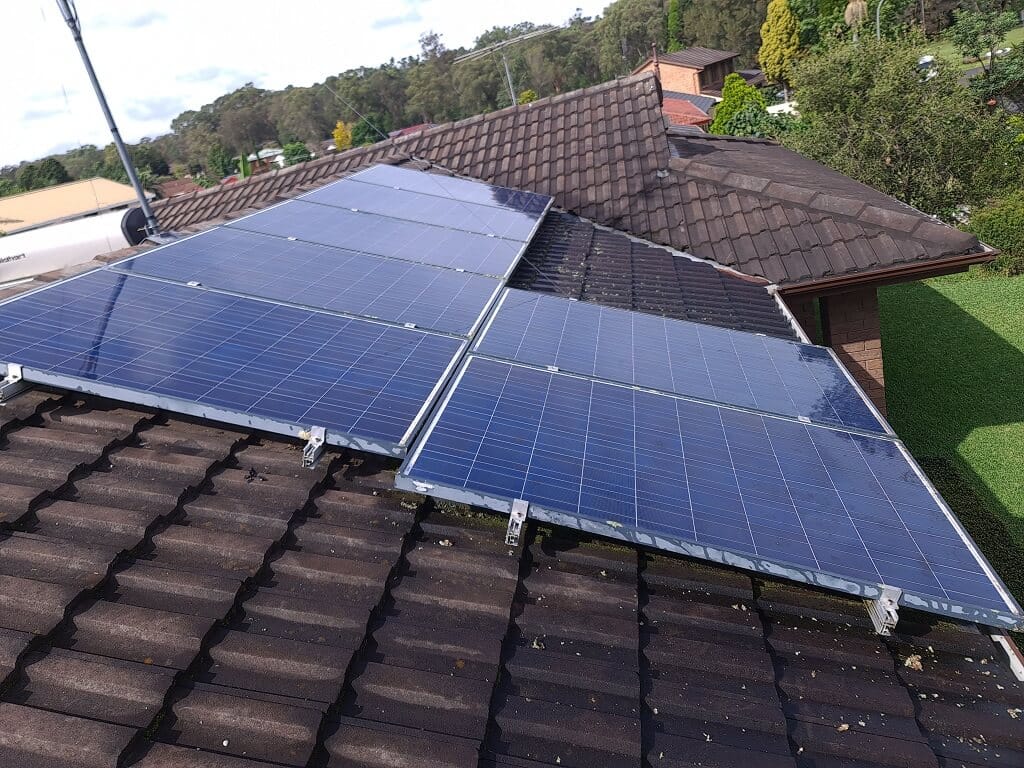 We use water fed tools and water softening technology to ensure you are getting the best streak free clean, that stays cleaner for longer.
Our water deionising systems harness technologies that use a specifically developed ion-exchange resign to trigger a chemical process called electro-deionisation.
This is where the mains water runs through a resign filled tank and charged particles exchange dissolved metals and minerals such as sodium, calcium, iron, copper, chloride, and sulphate, for hydrogen and hydroxyl ions, which then re-combine to form pure water.

We use NO CHEMICALS as directed by solar panel manufacturers.
Free 8-point Inspection & Solar Care Plan!
We ensure your panels are efficient for the years to come.
That's why every solar panel cleaned by Solar Shine Australia goes through an 8-point inspection to determine if there are any faults/hazards.
Our trained team checks for issues such as:
Shattered glass

Cracks or UV damage to the EVA backsheet

Faults in edge seals

That brackets and frames are in the correct position

And discolouration on the cells and/or busbars.
All of these issues pose several risks if left unattended, such as a loss in power output, to becoming a fire hazard.
As well as this we offer our Solar Care Plan assessment free of charge to guide you to get the most from your solar panels and extend their lifetime.
*And receive these bonuses!
The Solar Shine Difference
Why Solar Shine Australia?
Unlike solar panel installers or tradies who offer solar panel cleaning as an additional service – it is the core of our business. We ONLY do solar panel cleaning & bird proofing, so you can be sure you are getting the best service possible at a reasonable price.
We have done hundreds of solar panel cleans over the years and have countless 5 star reviews to show for it. There's a reason why most of our customers come back time and time again – it is because of our commitment to customer service and ensuring you get THE MOST out of your solar panels.
We do not repair or install solar panels, so we do not benefit from reporting on faults or damage. Solar installers may exaggerate faults to get you to buy new panels… we don't! 
We give a professional and honest opinion on the condition of your panels so you know the state of your system and warranty, and get a maximum ROI.
Solar panel cleaning FAQ's
Why do solar panels need cleaning?
There are many reasons to clean your solar panels including extending the lifetime of your panels, preserving your warranty, saving money on bills and ultimately generating more green energy.
Like anything that we want to last for over a decade, solar panels need to be well maintained and monitored to make sure you are generating the most energy and achieve the best return on your solar investment over the years, for more years!
When solar panels are cleaned by specialists in solar maintenance like Solar Shine Australia, your panels will be inspected for any faults or hazards in the panels. This gives you peace of mind and a view on the condition of your panels meaning you can plan for repairs and activate your warranty where needed.
How often do I need to clean my solar panels?
Knowing how often to clean your solar panels is one of the biggest mysteries for solar panel owners across the globe. After all we are talking about a new technology that has not had a known need for preventative maintenance in the past.
The answer to this question is simple, every set of panels is different.
There are many contributors to solar panels getting dirty, or soiling, that can range from tree cover and birds, to traffic flow and vacant lots. It really is all about location and surrounds. There are other variables that may not be as permanent such as nearby construction and bushfires which is why you should monitor the state of your panels (learn how here).
A Solar Care Plan can help to assess these variables and recommend how often you should clean your panels.
How do I clean my solar panels?
Solar panels should be cleaned only with pure water and an extendable water fed brush that wont scratch the surface of the glass. Professionals like Solar Shine Australia use a technology called electro de-ionisation to turn tap water into pure H2O by removing all of the metals and chemicals from the water giving a streak free finish and leaving no limescale film afterwards.
With the height and electrocution dangers involved with cleaning solar panels, and the expensive equipment needed to do the job, your best option is to contact your local professional solar panel cleaner to determine the best solar care plan for your panels.
Solar Shine Australia is a Clean Energy Council member and services the greater Sydney region.
What percentage increase can I expect from solar panel cleaning?
This varies depending on the age of the panels, the location and the angle that the solar panels are positioned. Typically, after cleaning solar panels that have been installed for 2 years on a normal 2-storey home in a suburban area, we see increases of 8-10%. On commercial rooftop solar installations that have been installed for 2 years, we see increases in output from 15%-40%.
When anyone has their solar panels installed, they want to know how long it will take for them to get their return on investment (ROI). Your solar panel installer may have told you that your expected ROI is 10 years. This figure was based on your solar panels always running at their maximum possible efficiency during the course of a year. If your solar panels continue to lose 20% of their output from not being cleaned, it will take you an extra 2 years to see your ROI.
By having your solar panels cleaned by a professional, you will keep your solar panels running to their maximum efficiency and you will see your ROI much sooner.
What our clients are saying:
mark walker
September 19, 2022.
John Johnston and his team have surpassed my expectations in every facet If there is a superior service out there it must be free with a complimentary roast lamb dinner Forget the rest just call the best and thats Solar Shine Eschol Park Thanks guys Superb!
Elizabeth Kennedy
September 13, 2022.
Today we had our Solar Panels cleaned. Last week I rang solar shine for a quote, within a couple of hours I had a quote and had made a booking for today. They turned up on time. Spoke well and knowledgeable and NO tradies bad language. They did a great job. Would recommend them again.
Big thanks to the boys from Solar Shine Australia for a excellent job for doing solar panel bird proofing on my roof today ... would recommend them to anyone
Ian Hastings
September 9, 2022.
Perfect - on time, quality job, great team. Couldn't ask for more.
Connie Leahy
August 31, 2022.
Thank you, Andrew and team for being professional and reliable with your service. I will definitely use them again as needed.
Janet MACKAY
August 25, 2022.
Very helpful friendly and knowledgeable
Sue Sharkey
August 22, 2022.
Had the bird proofing, cleaning and inspection done this morning. The panels look like new and the bird proofing will stop the birds nesting underneath. Excellent job guys!
John Tapai
August 16, 2022.
Excellent service provided by Andrew and John. Recommend Solar Shine to the Solar Panel industry anytime.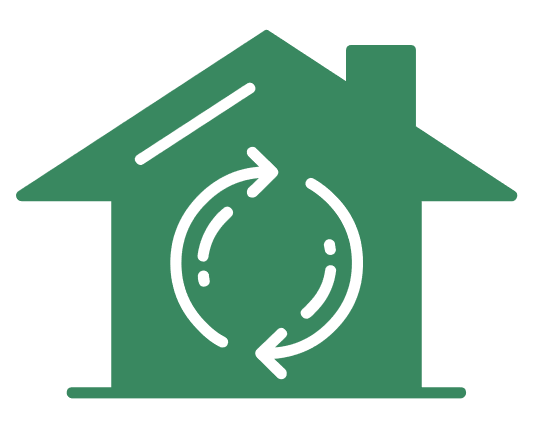 Get your free solar panel cleaning quote today.