Commercial

solar panel cleaning
Protect your business investment in solar and improve your bottom line.
Click below to get started: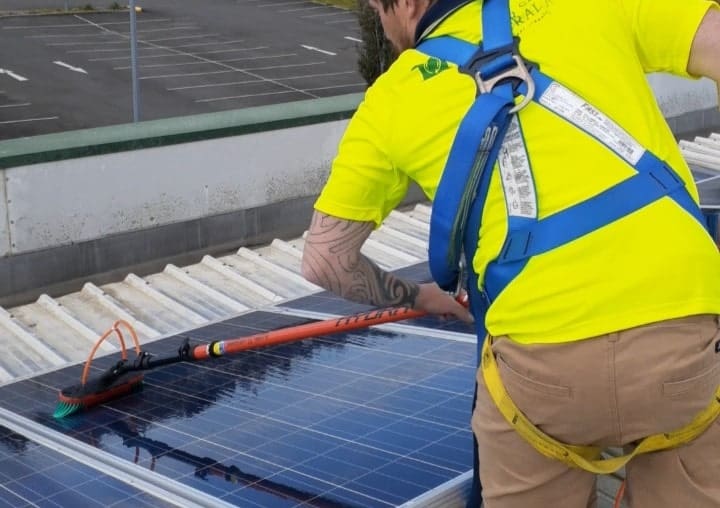 Keep Your Panels Working for You at Scale
Solar panels cannot perform at their peak when dirty, costing you money.
With a big scale solar setup, having inefficient panels could mean thousands of dollars down the drain!

Below are just some of the massive benefits of a commercial clean:
Improve your bottom line
Clean panels means more light getting into the cells of your solar panels and more energy produced!
Uncover potential faults
With our complimentary 8-point inspection we will uncover any potential problems.
Clean panels at all scales
We can help you out regardless of whether you have a large or small-scale job.
What our clients are saying:
mark walker
September 19, 2022.
John Johnston and his team have surpassed my expectations in every facet If there is a superior service out there it must be free with a complimentary roast lamb dinner Forget the rest just call the best and thats Solar Shine Eschol Park Thanks guys Superb!
Elizabeth Kennedy
September 13, 2022.
Today we had our Solar Panels cleaned. Last week I rang solar shine for a quote, within a couple of hours I had a quote and had made a booking for today. They turned up on time. Spoke well and knowledgeable and NO tradies bad language. They did a great job. Would recommend them again.
Big thanks to the boys from Solar Shine Australia for a excellent job for doing solar panel bird proofing on my roof today ... would recommend them to anyone
Ian Hastings
September 9, 2022.
Perfect - on time, quality job, great team. Couldn't ask for more.
Connie Leahy
August 31, 2022.
Thank you, Andrew and team for being professional and reliable with your service. I will definitely use them again as needed.
Janet MACKAY
August 25, 2022.
Very helpful friendly and knowledgeable
Sue Sharkey
August 22, 2022.
Had the bird proofing, cleaning and inspection done this morning. The panels look like new and the bird proofing will stop the birds nesting underneath. Excellent job guys!
John Tapai
August 16, 2022.
Excellent service provided by Andrew and John. Recommend Solar Shine to the Solar Panel industry anytime.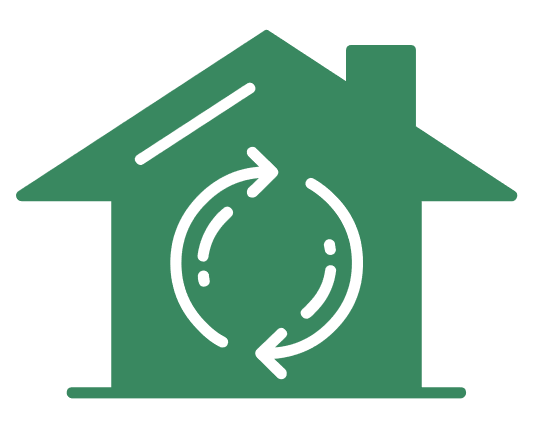 The Solar Shine Difference
Why Solar Shine Australia?
When you book a solar panel cleaning service with Solar Shine Australia, we go above and beyond to ensure that you are getting the most from your solar energy investment over the lifetime of your panels.
Our cleaning process coupled with our inspections and future planning give you the best visibility on the state of your solar energy investment. This allows you to plan and forecast for repairs, maintenance, replacements, and other costs associated with running a solar system to maximise return.
We do not repair or install solar panels, so we do not benefit from reporting on faults or damage. Commercial solar installers may exaggerate faults to get you to buy new panels… we don't! 
We give a professional and honest opinion on the condition of your panels so you know the state of your system and warranty, and get a maximum ROI.
We use water fed tools and water softening technology to ensure you are getting the best streak free clean, that stays cleaner for longer.
Our water deionising systems harness technologies that use a specifically developed ion-exchange resign to trigger a chemical process called electro-deionisation.
This is where the mains water runs through a resign filled tank and charged particles exchange dissolved metals and minerals such as sodium, calcium, iron, copper, chloride, and sulphate, for hydrogen and hydroxyl ions, which then re-combine to form pure water
Solar Panel Bird Proofing
Keep Your Business's Panels Birdproof
Birds are one of the biggest headaches when it comes to solar panels.
Not only do they leave droppings on top of your panels reducing the power output of your system, but they also pose a health risk with droppings and bird lice, as well as creating a fire hazard by gathering dry materials such as sticks and grass underneath your panels.
We recommend having solar guards installed on ALL solar panels as a preventative measure as opposed to a reaction to birds nesting.
Solar Shine Australia has the experience and capability to provide bird proofing at scale for your business.
Solar Shine Australia is Vexo's #1 preferred installer across New South Wales!
*Does NOT void your warranty!
Restore your business's panels full potential.
Solar Panel Installer Partnership
Want to focus on panel installs and leave the cleaning to someone else?
If you are a solar panel installation company that wants to focus on the core part of your business while ensuring the best possible experience for your customers – we're here to help. 
We partner with solar panel companies on their commercial installs to ensure panels are being looked after long into the future.
Our sole focus as a business is panel maintenance and we DO NOT install panels – so you can be sure that we have the experience to ensure the best results possible.